Help Your Baby See The World Clearly With InfantSEE
Great vision means healthy development for your little one
InfantSEE: Giving your baby the healthy start they deserve
Concerned your child's vision might be hindering their development?
Do your baby's eyes not seem to be lining up correctly?
InfantSEE is a public health program, whose goal is to make infant eye care affordable for everyone, regardless of income or access to insurance.
Member optometrists of the American Optometric Association (AOA) that participate in the InfantSEE program commit to providing a no-cost comprehensive eye and vision assessment to all infants 6-12 months old.
Visit our Best Eyecare Associates in Thornton today to see how we can help your baby thrive!
---
Give Your Eyes the Care They Deserve
---
4 Ways to Help Your Baby's Visual Development
Schedule baby's first eye exam

Our InfantSEE eye care professionals recommend that your baby's first exam be scheduled around the time they are 6 months old.

Stimulate vision through play

Interact with your baby by playing visually interesting and stimulating games with colorful toys and moving objects.

Encourage exploration

Help your child explore their world. Encourage crawling, playing in a sandbox, reaching for and holding different toys and objects in their surroundings.

Watch for missed milestones

If your child's development seems to be unusually slow, speak to your eye doctor to see whether their vision may be part of the issue. Timely treatment may prevent future complications.
Our eye care professionals in Thornton know exactly what to look for to ensure that your child's vision is at its best. We at Best Eyecare Associates are dedicated to helping them experience all the beautiful sights the world has to offer.
---
First, a few questions…
Your baby's first eye exam will start with the eye doctor asking you a few questions to learn about your baby's personal and family health history. Was the baby born prematurely? Is there a history in the family of eye conditions such as astigmatism, myopia (nearsightedness) or hyperopia (farsightedness)? This information will help your optometrist know what things to look out for during the exam.
Checking your baby's vision
Your baby's eye doctor may choose to dilate their pupils to get a better look at the back of their eyes for signs of eye disease. They will also check for refractive errors and early signs of infection or malformation in the eye, evaluate your baby's eyes for coordination, and rule-out conditions such as strabismus (crossed-eyes) and amblyopia (lazy eye).
Vision Correction and Treatment
If your little one is found to have a refractive error such as myopia, hyperopia or astigmatism, special eyeglasses for infants will be prescribed. Your eye doctor will likely ask you to bring your baby in for further evaluation if they find indications of certain eye diseases or conditions that require treatment.
---
Your InfantSEE® Treatment Specialist in Thornton
Meet our Eye Doctor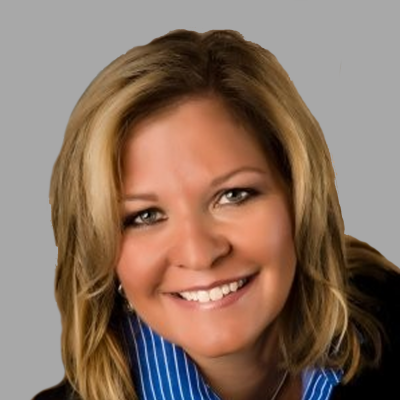 Monday

8:30 am - 5:30 pm

Tuesday

7:30 am - 5:30 pm

Wednesday

8:30 am - 5:30 pm

Thursday

7:30 am - 5:30 pm

Friday

8:30 am - 2:00 pm

Saturday

Closed

Sunday

Closed
VSP

Medicare

United Healthcare

Aetna

Blue Cross Blue Shield

Cigna

Tricare

EyeMed
---
- Aug. 02, 2023
Great staff. They worked w me to help me find the best frames for my face.
- Jun. 03, 2023
Very professional. All employees are kind and do their jobs well. The exam was detailed.I feel they
... Show More
are The Best!!!
- Apr. 12, 2023
I had a great experience at Best Eyecare. They were prompt, friendly and explained the entire proces
... Show More
s as we went.
- Mar. 16, 2023
They were the Best! My 4 year old son took a book to the eye and had a cornea abrasion. He was so un
... Show More
comfortable. I called, they were abel to get him in immediately to be seen. They ended up being out of network, but I decided to go ahead and pay out of pocket. They tried very hard to find someone in network for us, but it was already 4pm and we had zero luck trying to find someone willing to take on a 4 year old at 4pm, even though it was an emergency. She went ahead and helped my son in her office. I was very grateful as he was uncomfortable and I didn't know where else I would go. Thank you for helping me take care of my son!
- Mar. 02, 2023
Everyone was so kind and professional. I am so happy I found Best Eye Care.
- Feb. 01, 2023
I recommend this place to everyone!
- Jan. 03, 2023
I love Dr. Best and her entire staff. They're thorough and very kind. I've been going for several
... Show More
years now . I wouldn't want to go anywhere else.
- Dec. 08, 2022
Very professional and very accommodating people
- Nov. 01, 2022
This office is wonderful from the kind professional first call though the exam to check out. This p
... Show More
lace strikes the balance between warm and professional perfectly. I will be back.
- Oct. 11, 2022
Dr. Best performed an excellent eye exam, probably one of the best I've ever had. Dr Best and her
... Show More
staff answered all my questions very well. I would recommend this practice if I have the opportunity.
- Oct. 06, 2022
They're very professional people, I like the variety of glasses they have there. I'll continue g
... Show More
oing there, I am happy with them.
- Aug. 25, 2022
Got me in when they were not open to patients. Quickly diagnosed my retinal tear then had me set up
... Show More
for a laser procedure with a retinal specialist the same day. Amazing doctor and staff who go above and beyond to provide excellent care!
- Aug. 24, 2022
Dr Best and her staff are above professional and caring. I have been going to her for almost 20 yea
... Show More
rs. If anyone is looking for a phenomenal eye provider she is the BEST!!!!
- Aug. 15, 2022
Wonderful experience. Friendly and knowledgeable staff. Thank you Mary! Highly recommended! AAA+++
- Aug. 09, 2022
Professional, efficient process, top notch optometrist!
- Jul. 15, 2022
Everything was great as usual!! Keep up the good work.
- Jun. 29, 2022
Everyone has been friendly, they are good about explaining and always willing to answer questions. I
... Show More
would highly recommend Best Eye Care.
- Jun. 17, 2022
I had an appointment for 1:00, I notified them that if they had something earlier I would be availab
... Show More
le. I had the time pushed up and got in and out with out any problems. My exam had been done by the VA. I have experienced greedy optical vendors in the past, to pad the bill. This office was not that way. I will let my family know about this facility.
- Jun. 15, 2022
I just love Dr. Best! I've been seeing her for years now and have never been disappointed. She is ve
... Show More
ry caring as is her staff. They are very polite and informative. I always have a good experience with their office. She also always makes sure that my PCP gets my eye exam notes. I also work in a PCP office and it is frequently a struggle for us to get these from other offices, so I appreciate that she is so consistent at sending these. Only 1 tiny thing is that they are booking out a bit right now, but I'm sure it's because they do a great job!
- Jun. 15, 2022
Great atmosphere. All the staff were pleasant. Overall great experience. Thank you for the great car
... Show More
e.
InfantSEE® FAQs
What is InfantSEE?
InfantSEE is a public health program, managed by Optometry Cares - The AOA Foundation. Its purpose is to make sure that family income and access to insurance coverage do not become obstacles to making eye and vision care an essential part of infant wellness. To that end, AOA member optometrists who are part of the InfantSEE program provide a no-cost comprehensive eye and vision assessment to all infants 6-12 months old.
When should a baby have an eye test?
Within 6-12 months of age. A child's visual development is most rapid and pronounced within the first year of life and is the period when the foundations of vision and visual skills are laid. If these foundations are undermined by vision conditions, eye diseases or refractive errors, it can have far-reaching consequences for the rest of your child's life. Thanks to the InfantSEE program, pediatric eye doctors can detect and treat these conditions, to ensure that your child's vision starts off right.
What's the difference between vision screening and a comprehensive eye exam?
The aim of these screenings is to assess visual acuity (whether you have 20/20 vision), and are not meant to detect eye disease and other visual issues that would be found as part of a comprehensive eye exam with your local pediatric eye doctor. As a result, eye diseases such as cataracts or conditions such as amblyopia or strabismus are likely to go undetected, causing more severe damage the longer they go without treatment.
---
So, what are you waiting for?
See how InfantSEE can help your baby develop and thrive!