Ortho-K Lenses in Thornton
Correct Your Vision While You Sleep
Slow Myopia Progression & See Clearly With Overnight Contacts
Ortho-K: a scientifically-proven, safe and effective myopia treatment. Our custom-fit contact lenses gently and temporarily reshape the cornea while you sleep.
Enjoy your non-binding, complimentary consultation for Ortho-K lenses today!
---
Did You Know That Myopia Is Skyrocketing in the US & Canada?
50% of the global population is expected to be myopic by 2050.
Not only does it cause nearsightedness and make it harder to see far away objects, but myopia is also associated with other conditions, such as:
Retinal atrophy
Macular degeneration
Higher risk of glaucoma
Greater likelihood of retinal detachment
Lattice degeneration
That's why it is critical to do something about your myopia right away!
---
How Orthokeratology Slows Myopia Progression
Imagine waking up every morning with clear and sharp vision. Thanks to these specialty lenses, you don't have to wear glasses or contacts during the day, and best of all — this treatment is surgery-free!
Moreover, Ortho-K slows or halts eye elongation in children and teens, which radically reduces the risk of myopia progression!
Children and adults with myopia can use Ortho-K lenses to reshape the cornea. Simply insert at night before going to bed and remove them in the morning to see clearly.
---
Ready to Change the Way You See Your World?
---
Ortho-K Lenses in Thornton
Meet our Eye Doctor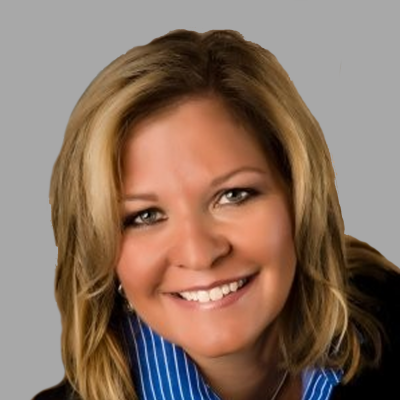 Monday

8:30 am - 5:30 pm

Tuesday

7:30 am - 5:30 pm

Wednesday

8:30 am - 5:30 pm

Thursday

7:30 am - 5:30 pm

Friday

8:30 am - 2:00 pm

Saturday

Closed

Sunday

Closed
VSP

Medicare

United Healthcare

Aetna

Blue Cross Blue Shield

Cigna

Tricare

EyeMed
---
Here's How Ortho-K Works
Worn While You Sleep

Insert these custom-designed gas permeable lenses at night before going to bed.

Change the Shape of the Cornea

Ortho-K lenses reshape your cornea overnight so you can see clearly the following day!

Enjoy Clear Vision the Next Day

Remove the lenses in the morning and see clearly during the day, without the need for glasses or contact lenses.

Slow Myopia Progression

Ortho-K slows myopia progression in children as young as 8. This lowers their risk of macular degeneration, glaucoma and retinal detachment later in life.
---
Benefits of Ortho-K Lenses
Experience 20/20 vision all day
Perfect for people who engage in individual or team sports
---
What to Expect From Your Free Ortho-K Consultation
Meet With Your Eye Doctor

Talk to an eye care professional who will answer your questions about Ortho-K lenses. Our talented and caring optometrists are trained to work with children and adults and can address any questions or concerns you may have.

Ortho-K Eye Exam

We'll discuss your family's medical history and perform a thorough eye exam to detect myopia and other vision problems you may have.

Results & Treatment Plan

We will inform you of your eye exam results, risk factors, and expected Ortho-K outcomes. The eye doctor at Best Eyecare Associates in Thornton will outline a customized Ortho-K plan if you wish to proceed with the treatment.
- Aug. 02, 2023
Great staff. They worked w me to help me find the best frames for my face.
- Jun. 03, 2023
Very professional. All employees are kind and do their jobs well. The exam was detailed.I feel they
... Show More
are The Best!!!
- Apr. 12, 2023
I had a great experience at Best Eyecare. They were prompt, friendly and explained the entire proces
... Show More
s as we went.
- Mar. 16, 2023
They were the Best! My 4 year old son took a book to the eye and had a cornea abrasion. He was so un
... Show More
comfortable. I called, they were abel to get him in immediately to be seen. They ended up being out of network, but I decided to go ahead and pay out of pocket. They tried very hard to find someone in network for us, but it was already 4pm and we had zero luck trying to find someone willing to take on a 4 year old at 4pm, even though it was an emergency. She went ahead and helped my son in her office. I was very grateful as he was uncomfortable and I didn't know where else I would go. Thank you for helping me take care of my son!
- Mar. 02, 2023
Everyone was so kind and professional. I am so happy I found Best Eye Care.
- Feb. 01, 2023
I recommend this place to everyone!
- Jan. 03, 2023
I love Dr. Best and her entire staff. They're thorough and very kind. I've been going for several
... Show More
years now . I wouldn't want to go anywhere else.
- Dec. 08, 2022
Very professional and very accommodating people
- Nov. 01, 2022
This office is wonderful from the kind professional first call though the exam to check out. This p
... Show More
lace strikes the balance between warm and professional perfectly. I will be back.
- Oct. 11, 2022
Dr. Best performed an excellent eye exam, probably one of the best I've ever had. Dr Best and her
... Show More
staff answered all my questions very well. I would recommend this practice if I have the opportunity.
- Oct. 06, 2022
They're very professional people, I like the variety of glasses they have there. I'll continue g
... Show More
oing there, I am happy with them.
- Aug. 25, 2022
Got me in when they were not open to patients. Quickly diagnosed my retinal tear then had me set up
... Show More
for a laser procedure with a retinal specialist the same day. Amazing doctor and staff who go above and beyond to provide excellent care!
- Aug. 24, 2022
Dr Best and her staff are above professional and caring. I have been going to her for almost 20 yea
... Show More
rs. If anyone is looking for a phenomenal eye provider she is the BEST!!!!
- Aug. 15, 2022
Wonderful experience. Friendly and knowledgeable staff. Thank you Mary! Highly recommended! AAA+++
- Aug. 09, 2022
Professional, efficient process, top notch optometrist!
- Jul. 15, 2022
Everything was great as usual!! Keep up the good work.
- Jun. 29, 2022
Everyone has been friendly, they are good about explaining and always willing to answer questions. I
... Show More
would highly recommend Best Eye Care.
- Jun. 17, 2022
I had an appointment for 1:00, I notified them that if they had something earlier I would be availab
... Show More
le. I had the time pushed up and got in and out with out any problems. My exam had been done by the VA. I have experienced greedy optical vendors in the past, to pad the bill. This office was not that way. I will let my family know about this facility.
- Jun. 15, 2022
I just love Dr. Best! I've been seeing her for years now and have never been disappointed. She is ve
... Show More
ry caring as is her staff. They are very polite and informative. I always have a good experience with their office. She also always makes sure that my PCP gets my eye exam notes. I also work in a PCP office and it is frequently a struggle for us to get these from other offices, so I appreciate that she is so consistent at sending these. Only 1 tiny thing is that they are booking out a bit right now, but I'm sure it's because they do a great job!
- Jun. 15, 2022
Great atmosphere. All the staff were pleasant. Overall great experience. Thank you for the great car
... Show More
e.
---
Want To See Clearly Without Contact Lenses or Glasses?
Or Want to Slow Your Child's Myopia Progression?